The first day of the pre-school of your child is always a mixture of anxiety, sadness and excitement. As a parent, you were the first teacher of your child and will always remain throughout his life. Children learn from their surroundings, especially the environment at home.
It is also the beginning of a new journey of your toddler on which he will embark for knowledge. Your child will even start his new adventure of making new friends, playing and interacting with them, sharing, taking turns and settling into a new routine.
Here's how you, as a parent, can help your child to prepare him for safe transition to one of the best preschools in Ahmedabad.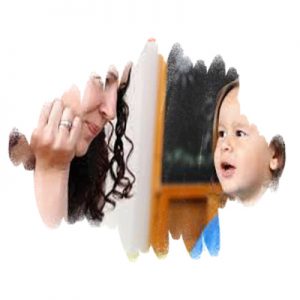 Talk to the child about preschool regularly:
Communication is the key to making your child comfortable in a new setting. Start talking about what children do in a pre-school? Why children go to preschool? Show him pictures of activities done in preschool? This will help the child to be excited to go to preschool.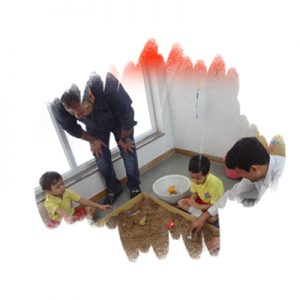 Visit the preschool with your child before the first day:
Your little one must become familiar with the surroundings of the preschool. This will help him in getting comfortable with the environment of one of the best preschools in Ahmedabad, teachers and his class. Show your child the colourful bulletin boards of the preschool, the toys available in the preschool, the play area of the preschool. If required, take help of the class teacher and interact with the child. Break the ice with the teacher. Ensure that your child knows his teacher before he comes to preschool.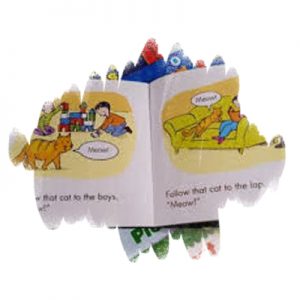 Read books about preschool:
Nowadays many books are available which can come handy to prepare your child for preschool. As a parent, you would know your child's favourite character, pick the book of your child's favourite cartoon going to pre-primary school and read it to him every night. This will help your child to get accustomed to preschool. In case you don't find your child's favourite character book in the market, you can create one by using stickers and a plain book.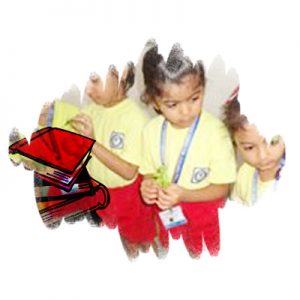 Buy Pre-school uniform and stationery together:
Once you enrol your child for one of the best pre-primary school in Ahmedabad, you would get a list of things the child needs to bring to preschool daily. Shop for your child's preschool essentials together. Name it as preschool shopping and let your child enjoy the shopping experience. Label his preschool belongings, be it his bottle, bag or school uniform.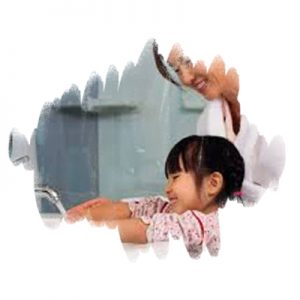 Once you have enrolled your child to a preschool, you would get plenty of time to prepare your child at home for preschool. You can encourage your child to dress or undress himself. Motivate your child to speak up for his washroom needs. Teach your child to undress, wash hands regulary.These things may sound silly but once your child is in one of the best preschools in Ahmedabad, this practice  would help your child to express himself/herself  and remain independent in preschool.
Stick charts of school routine:  It is difficult to get your little one into preschool routine at once. Hence start practisingpreschool routine beforehand. Create small preschool charts and stick in the child's room. The child can be made aware of  things to do before going to preschool in the morning.
Following charts can be stuck step wise


Using colourful images you can create small charts and stick on a wall in your child's home with a caption 'Prepping for Pre-School'. This visual representation shall help him in adjusting to the new pre-school routine. You can start the same at home a few days early before the school. Wake the child as per school timings, and follow the chart. This will motivate the child to stick to a routine and on the D-day your child will be ready within minutes for his preschool.
Good preschools in Ahmedabad provide special counselling sessions to toddlers as well as parents to ease out separation anxiety. Not only that, they also organise special events with parents during the initial days of the preschool to help the child adjust in the new surroundings. Make your child's preschool days memorable by enrolling him in one of the best/leading schools in Ahmedabad. The best gift as a parent you can give to your toddler is quality education with world class facilities and a safe environment to bloom.