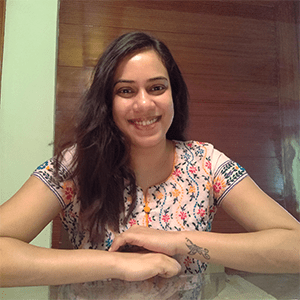 I am satisfied with the online classes that Bodakdev School for Children is conducting during this pandemic. Taking online classes for small kids is difficult, but both the teachers patiently and creatively have worked out to give their best to my child.
Making small kids focus on screen is not an easy task, and I am personally pleased the way these classes are taking shape gradually. Thank you to the class teachers for their efforts.
Student Name – Neil Kumar
Class – Junior KG B
Mother's Name – Natasha
My child loves Bodakdev School and the various activities conducted by the teachers like music, academic and extracurricular activities. The teachers take care of each child, and my son loves talking to his teachers.
Name of the child – Kiyan Thakkar
Class – Senior KG B
Mother's name – Monika Thakkar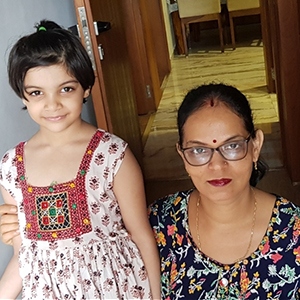 I like the way the school conducts online classes. I am also comfortable with the present duration of the virtual class.
Name of child- Aahi Pandey
Name of Parent- Alka Pandey
Class- Senior B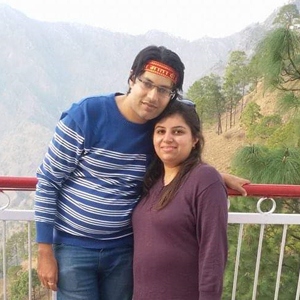 Teachers of Bodakdev School are very hardworking. I appreciate their efforts in keeping the children engaged in their virtual classes. My child enjoys attending the e- class. A big thank you to all the teachers of Bodakdev School.
Name of the child- Praheel Ajay Malik( SID 191117) of the class Junior Kg B.
Name of the parent- Ajay Malik
Class – Junior KG B

Jiana is very comfortable with her teachers Dimple ma'am and Priya ma'am.My daughter loves to interact with them during the class.
Name of the child- Jiana Desai
Class – Junior KG F
Parents Name- Dhaval Desai
We are having a pleasant experience with Virtual Classes. The teachers come up with great interacting activities. I thank all of them for their cooperation.
Name of student- Krishivaa Shrey Patel
Class- Junior KG F
Name of Parent- Shrey Patel

During this pandemic, teachers of Bodakdev School are doing a great job. They provide daily worksheets for the children and also conduct live classes. I appreciate the efforts of the teachers. Thank you, teachers, for encouraging my child to attend virtual classes.
Name of the parent- Ruchi Shah
Name of the child – Pal Shah
Class- Junior D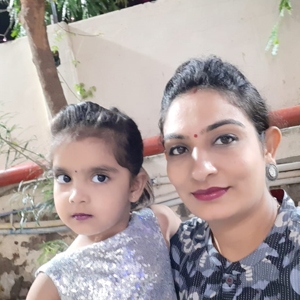 I am Komal Patel, mother of Pahal Patel Junior KG A. I want to say thank you to all teaching staff for their efforts. We can understand how difficult a task it is to teach online to such small children. But teachers are doing their best to make the session exciting for concept clarity. I want to thank the management for taking such a fantastic step of providing Extra marks activity for revision to make their ideas more clear. You are sending worksheets and videos, which is helpful for children to learn further. Again thank you so much and continue your efforts. From our side, we are always there for your support.
Name of the child- Pahal Patel
Name of the parent- Komal Patel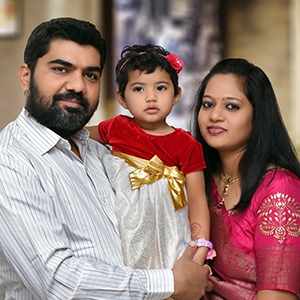 We are delighted that we choose BSFC for our child. We are incredibly thankful to the staff for your co-operation and support towards our child.
Your efforts are speechless, and every time the school keeps on introducing new activities that are very crucial for the development of the child. My daughter Pranali is very happy and feels comfortable with the teachers because of their caring nature. She has learnt many new things in her virtual classes. Thank you so much for your support and guidance.
Child's name: Pranali Patel
Class : Early Child Care – B
Name of the parent- Minoli Patel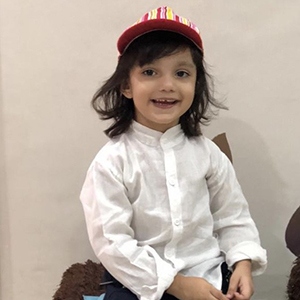 Dear Kavita and Monika ma'am
Thank you for teaching me online. I used to think that I could never understand or interested in this mode. Thank you for making learning fun.
I was going through a rough time in lockdown, but through online classes, it added interest, and you all have a very different style of teaching that helps to learn quickly.
You are organised, caring and enthusiastic about what you do.
Keep continuing, and a big thank you for motivating me.
Name of the child – Reeva Nenwani
Class – Junior C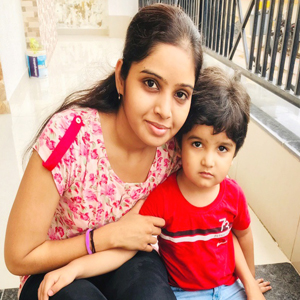 Thank you for putting all your efforts in online classes. It is a very challenging task to do so when the audience or the children are four-year-olds. I appreciate all efforts and hard work of the teachers who are putting it daily. I attended the virtual PTM, and it was good to interact with all school teachers directly. I appreciate that teachers are only conversing in English with the children during all the online lectures. It is beneficial for children in the long term.
Name of the child – Maahir Patel
Father's name- Sandip Patel
Class- Nursery E