2019
With great pride, we announce that Bodakdev School has been recognised as the 'EMERGING PRESCHOOL OF THE YEAR' in Ahmedabad by the TIMES EDUCATION ICON.
Within a short period, the preschool has managed to win the trust and love of parents of the city. It is well known for its hands-on activities, practical based learning and emphasis on spoken English. The parent community has widely appreciated the preschool for its clean and hygienic campus. The award was received by the Vice-Principal Ms. Amoli Patell and the Executive Director Mr. Manan Choksi.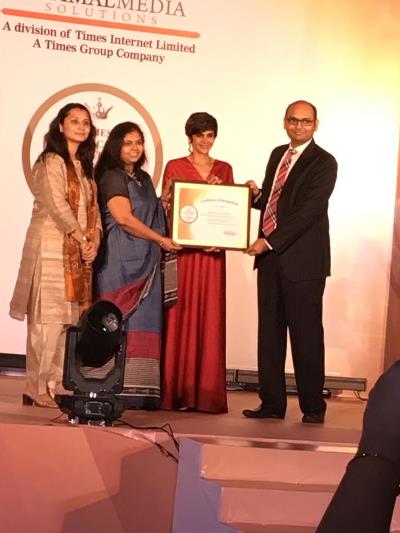 ---
Bodakdev School for Children has been conferred with the BEST PRESCHOOL OF AHMEDABAD AWARD- 2019. Ms. Amoli Patell – Vice Principal, received the award at MYFM's Trade and Business Award Function –THE HEROES 2019 held at Ahmedabad recently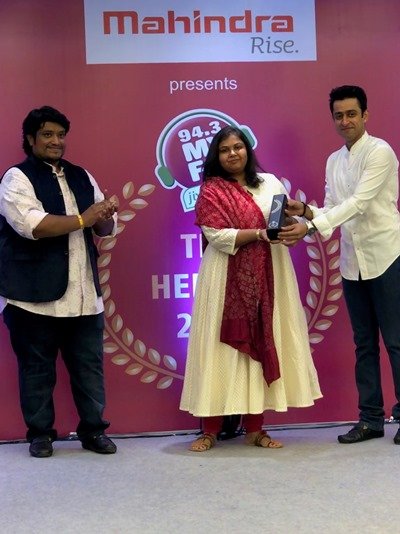 Our Executive Director, Mr Manan Choksi has once again bagged the Times Men of the Year award. This award has been conferred for his exemplary work in the education sector.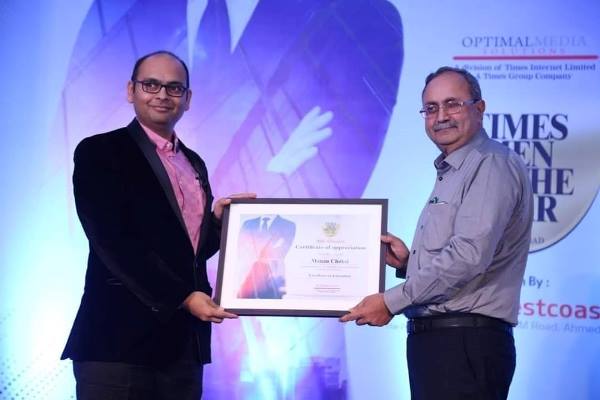 2018
Our school has been awarded 'Emerging Preschool of the Year' by Times Top Education Institute.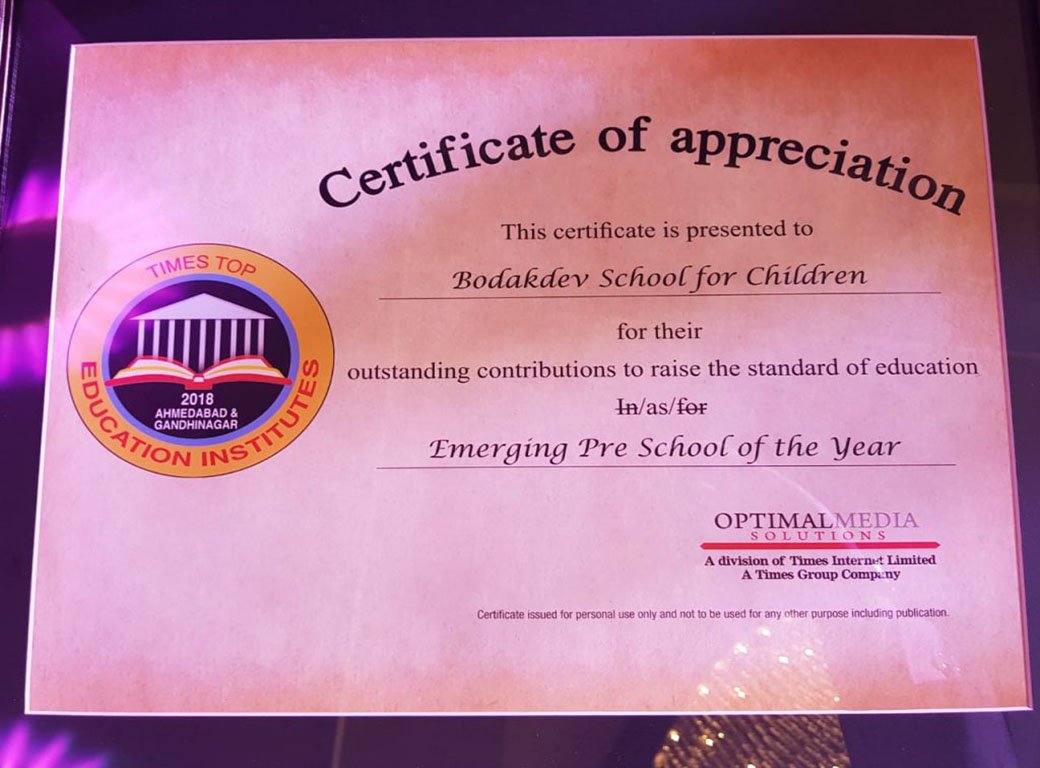 The Executive Director of Bodakdev School for Children, Mr Manan Choksi has been felicitated as the 'Eminent Educationist' of Gujarat at Divya Bhaskar Eminence Awards 2018.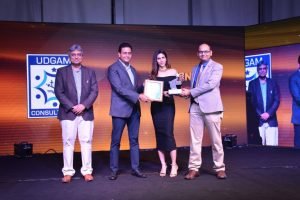 Our school has been ranked No. 5 in Education World India ranking of Preschool in Ahmedabad.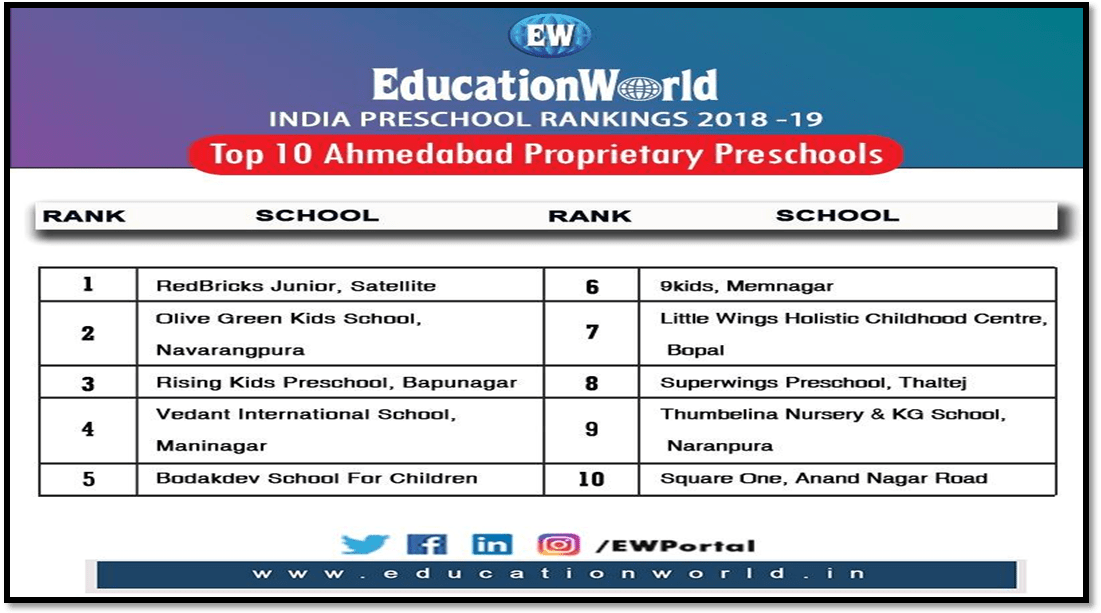 Our Executive Director, Mr Manan Choksi, has been conferred with the Most Powerful School Leader of the Year 2018 Award from the Mind Mingle National Education Awards.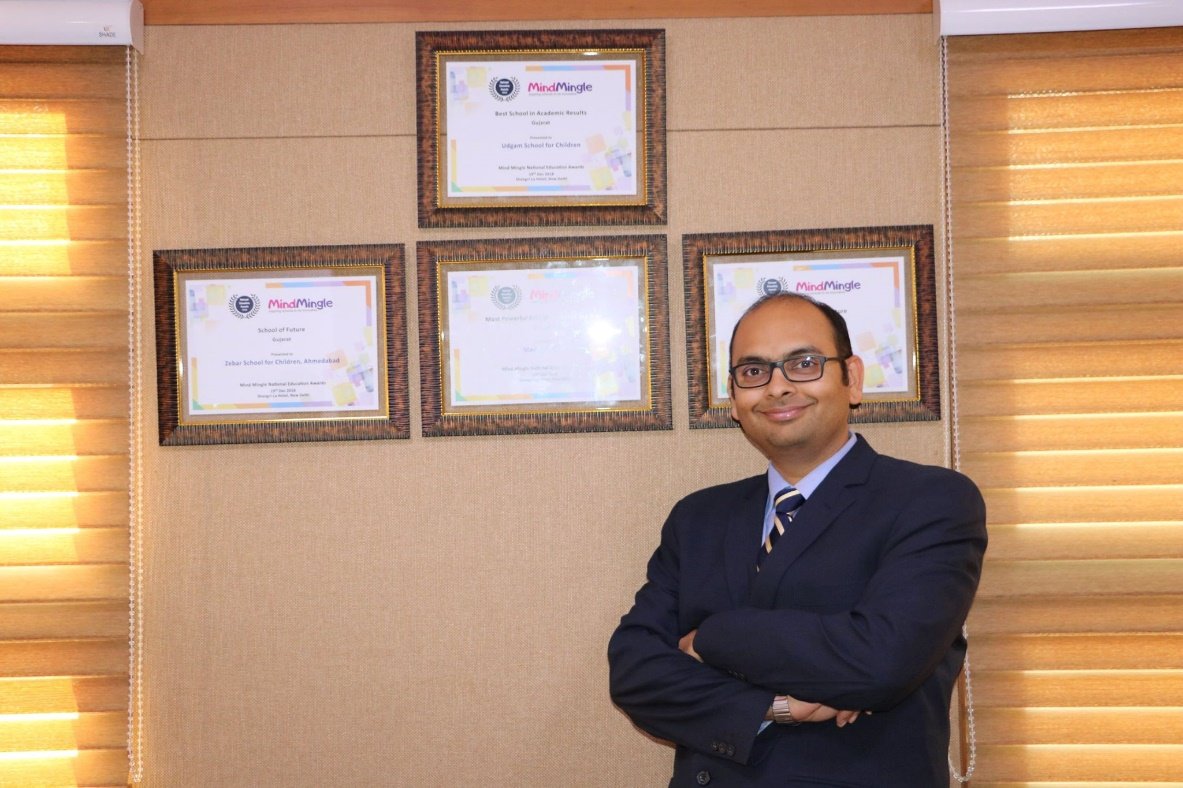 The Times Group felicitated our Executive Director in the category 'Excellence in Education' for his contribution to the Education sector in Gujarat.